Hey everyone!

*slides into view on wheeled office chair and nearly falls off*
How's it going? I'm fine, Autumn (or fall if you prefer to say that) is upon us once again. I won't leave the house without my new pink plaid scarf though, it's too cute!
I want to give Maggie of Dreaming of Guatemala a big shoutout because she is the sweetest girl ever and I am so glad I found her. My BBB (Best Blogger Buddy) deserves all the virtual hugs and apple pies and pumpkin spice candles because she is supportive and just so happy it spreads!
Rules:
Put the tag badge and rules in your post.
Answer the 10 fall-related questions.
Tag at least 5 other bloggers to join in the fun!
1. What's your favourite fall outfit?
Blue jeans, boots (usually faux-leather because although suede is pretty if it rains they get ruined!), a warm sweater and a nice coat. Don't forget my trusty plaid scarf! I like how heeled boots look but personally I like flat boots better because I can run around in them and not fall flat on my face! I would like to take a moment to send my love to all the people who wear high heels because that is a skill!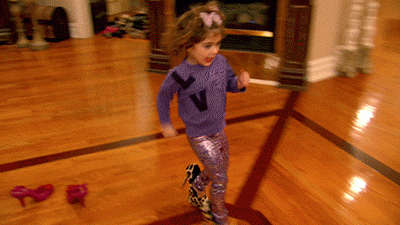 2. What is fall weather like where you live?
Here in the UK, the leaves fall. I wish I could say they turn beautiful shades of orange and gold and red but usually it rains and all that's left is brown mush lol.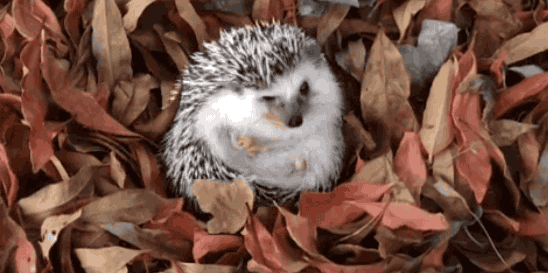 Normally, it gets bitterly cold and you can't risk leaving your gloves at home. It gets dark out and rains a lot. I know I am making it sound horrible but that's just British weather! It's really not that bad and when the weather is miserable it just makes me appreciate hot chocolate even more. I can curl  up on the couch with a movie or a book and it's the best way to spend time in the fall in my opinion.
3. Your favourite drink to have in the fall?
I love the smell of coffee and I like how coffee cups look, especially the fun, festive ones. But I love tea more, it's nice and sweet and warms you up. If I am out I will buy a hot chocolate. I liked whipped cream but marshmallows are a no-go! Sorry, but it's fluffy and then turns gooey? No thanks. Sorry  if you like marshmallows, they're just not my cup of tea 😉
4. Does your family have any fall traditions?
I always get cosy pyjamas , because they are so comfy and adorable! Last year I had penguin PJs and they were the cutest 🙂 On Bonfire Night we go to my Auntie's and she has apple pie, custard and hot chocolate with cream and cinnamon.
5. What are some activities and events you enjoy going to in the fall months?
We dress up and have a movie night for Halloween, and watch firework displays on the fifth of November. I am one of the people who like hot Vimto, what do you guys think of it?
6. What's your favourite fall-scented candle?
Apple and cinnamon, it smells so pleasant and makes me think of Christmas. I know Christmas isn't really "fall" but when the weather turns colder and gloomy I like to remind myself that it's a good thing because Christmas, a happy time of year is just around the corner. It reminds me of my family and makes me feel at home.
7. Tell us about one of your favourite fall memories.
At school when I was really little, we had Harvest (or Thanksgiving) assemblies and we learnt to be grateful for what we have and to share with others, and every year there was Harvest soup and bread. That's one of the reasons I love fall.
8. What are some fall movies you enjoy watching?
And here I was thinking I was a movie buff! I don't actually know if I have seen any fall movies. Maybe Diary of Wimpy Kid, I think that's hilarious haha. I don't know if Hotel Transylvania is a fall movie but I watch it every October if I can.
9. What's your favourite fall treat?
Hot Vimto and parkin are Bonfire Night staples but I don't like treacle toffee. *hears readers gasp* I love cream of tomato soup and curry flavoured noodles, they are both warm, filling and can be made quickly. But separate! I wouldn't like both of those mixed, that would be… interesting. Hot chocolate is the best!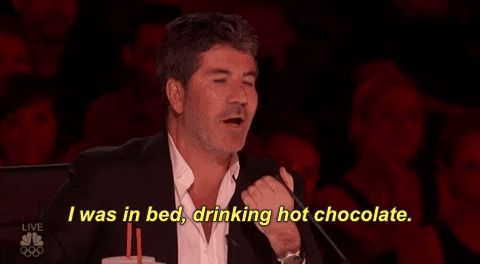 10. If you celebrate Halloween, what's the best costume you've worn?
Evie, from Disney's Descendants. I had blue streaks in my hair and I wore a blue, white and red outfit that the Evil Queen's daughter would totally be impressed with!
Nominees:
You! If you want to participate, comment "Tag Me!" down below and you are nominated.
That was The Fall Tag! If you enjoyed reading then like, share and comment what you think of Hot Vimto and we can discuss fall/autumn together.
Peace✌️, Love💜 and Noodles🍜
Princess Blabbermouth X