Hey everyone!
How are you all? Today I would like to say a huge thankyou to all of you for following my mini Blogmas series. I know it wasn't a post everyday, but sometimes less is more! I am so excited!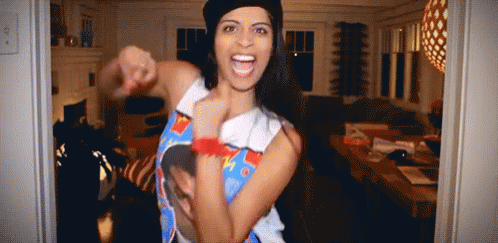 Here is a memory from a Christmas quite some time ago. I hope it makes you smile as much as I do when I remember it…
I was super-pumped for the big day. I still believed in Santa and I woke up really early because I was so excited. Cautiously, I got out of bed, put on my fuzzy pink slippers and bounded down the stairs. When I got to the living room, I opened the door and I went inside. I was going to close the door and I let out a squeal. Hanging from the handle by golden string was a little white paper bag. Inside were penny sweets (or Pick 'n' Mix as some people call them) and little plastic figurines. I know that today that might not seem like a lot. Most kids nowadays expect fancy gadgets and toys in their stocking but to me, that bag brought me pure joy. It felt magical, Santa had come all the way from the North Pole to bring me a gift!
Even the golden thread was special to me. Later on I found out that it was my dear grandmother who had thought to do that for me but I still remember that lovely gesture, even if I don't believe in Santa. I also think this is a great twist on a Christmas stocking. Christmas may be a time of giving, but that doesn't mean that presents make Christmas happen. It's also about hope and sharing what you have with people you love and enjoying life.
I hope you enjoyed taking a trip down memory lane with me. I would like to wish you all a Merry Christmas and a Happy New Year! Even if you don't celebrate Christmas I hope y'all have a lovely holiday.
Peace✌️, Love💜 and Noodles🍜
Princess Blabbermouth X