Hey everyone!
The  last post was so much  fun that I wanted to write this one in the same style.
(I know it was Eid yesterday so Eid Mubarak to those of you who celebrated!🎉)
Book Update:
I am currently reading Running on the Roof of the World by Jess Butterworth and I am not that far in so I can't really tell you what it's about because I don't know myself! So far, the narrator bumps into some guards who almost catch her running (which is apparently illegal in Tibet at this point of the story) and says the two words that can land you in jail.
Art Update:
I haven't really done much art-wise but if you guys want to see Spider-Man sketches you know where to find me! If you have an request please comment them below.
Film and TV:
I made it to Season 4 of Gotham!
*footage of me and my bestie finishing Season 3*😂
I also jumped into Supernatural because it is on Season 13 (I think?) and I wanted to see why it's popular. Well, I was not disappointed! It's great, I don't think I'll watch it from the start though because that is some serious catch-up work.
*Update. It has been some time since this post and I can proudly say I have finished Season 1 of Supernatural*
*Me when people make jokes about the first 12 seasons*
Finally, I watched a little Brooklyn Nine-Nine because who doesn't like to laugh?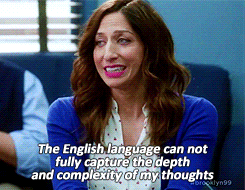 Life/Wellness Update:
I haven't forgotten to take my vitamins, meditated this week and drank some water today so that's something 😊
That was this week's update, if you have any art requests or suggestions for me to draw you are welcome to comment them below.
Peace✌️, Love💜 and Noodles🍜
Princess Blabbermouth X